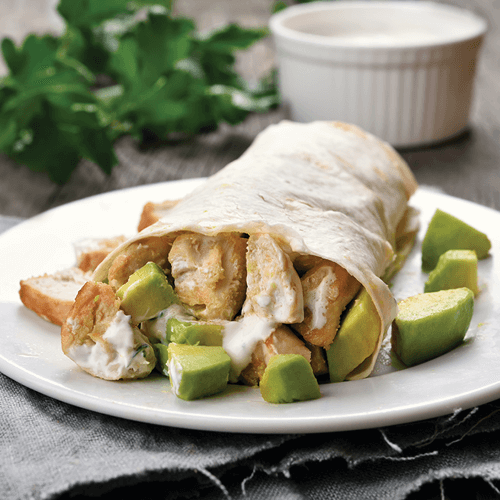 Ingredients:
1 flour tortilla
2 tablespoons chipotle mayonnaise
Cooked chicken breast, sliced
Pepper jack cheese
Shredded lettuce
Sliced avocado
Directions
Warm up the tortilla on the grill.
Spread chipotle mayonnaise on tortilla.
Layer with sliced chicken, cheese, shredded lettuce, and avocado slices.
Roll up, cut in half, serve, and enjoy!