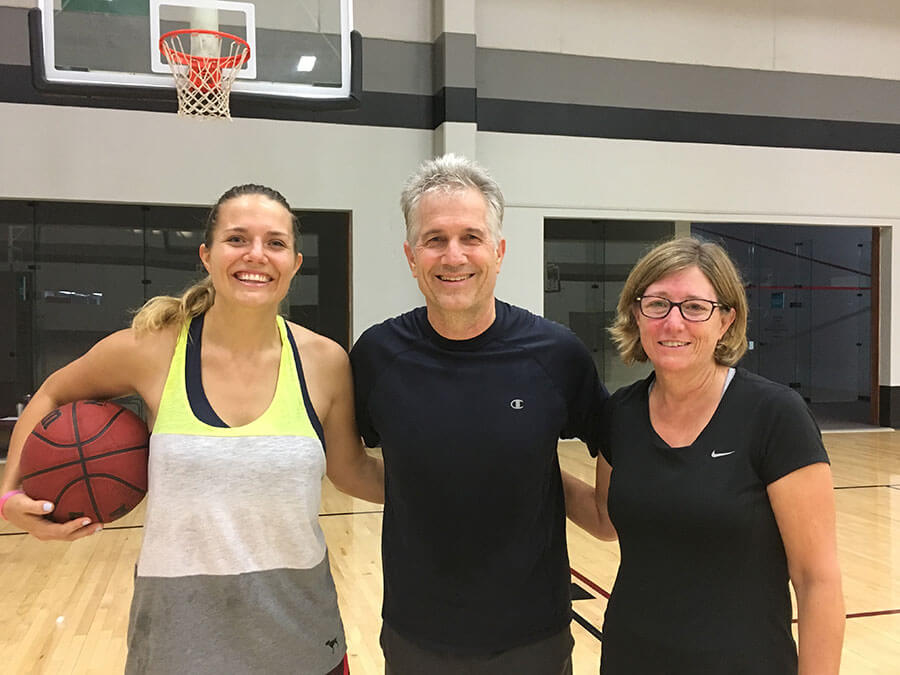 Why did you join Dakotah! Sport and Fitness?
We joined DSF when Molly convinced us that joining would help improve her basketball skills (when she was in 8th grade). She made a PowerPoint presentation to convince us!
How long have you been a member?
We have been DSF members since January of 2008.
What do you like best about Dakotah! Sport and Fitness?
We like the friendly atmosphere, seeing friends and family, many fitness options, and the classes!
What area(s) of the club do you use?
We use the gymnasium, pool, weights, cycle studio, track, and steam room.
What are your fitness or health goals and how is Dakotah! Sport and Fitness helping you attain them?
Our goals are to stay fit, keep up metabolisms, maintain muscle mass, and get those beach bods!
Any tips for current or prospective members?
Step away from the machines when you're between sets.
Do you have a personal motto you'd like to share?
Always give your best.