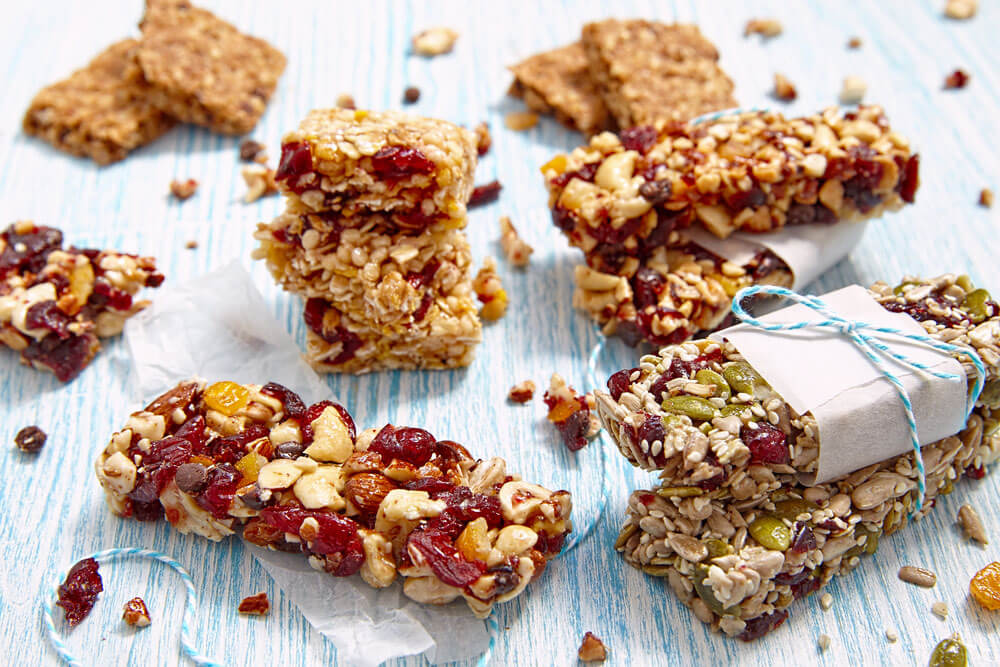 Ingredients:
2 cups old-fashioned rolled oats
1/2 cup pecan halves, chopped
1/2 cup sliced almonds
2 tablespoons unsalted butter
1/4 cup packed light brown sugar
1/3 cup pure honey
1 teaspoon pure vanilla extract
1/4 teaspoon fine sea salt
1 large egg white
1/2 cup dried cranberries
1/3 cup mini dark chocolate chips
Instructions
Preheat oven to 375° F. Grease a baking pan with cooking spray. Line with parchment paper.
Combine oats, pecans, and almonds on a separate rimmed baking sheet. Spread into an even layer and bake for about 15 minutes, until lightly toasted.
Reduce oven to 300° F. In a large bowl, microwave butter and brown sugar together for about one minute, until butter is melted. Whisk in honey, vanilla, and salt until well combined. Add egg white and stir mixture until fully combined.
Scrape toasted oats into the bowl with melted butter mixture. Fold in cranberries and spread mixture evenly onto prepared baking pan. Using a spatula, press top of the granola bars to slightly compact mixture and make even.
Bake for 25-30 minutes. Remove from oven and evenly spread chocolate chips over the top.
Once fully cooled, remove the granola from the pan and slice it into bars. Store granola bars in an airtight container for up to one week or freeze for up to two months.