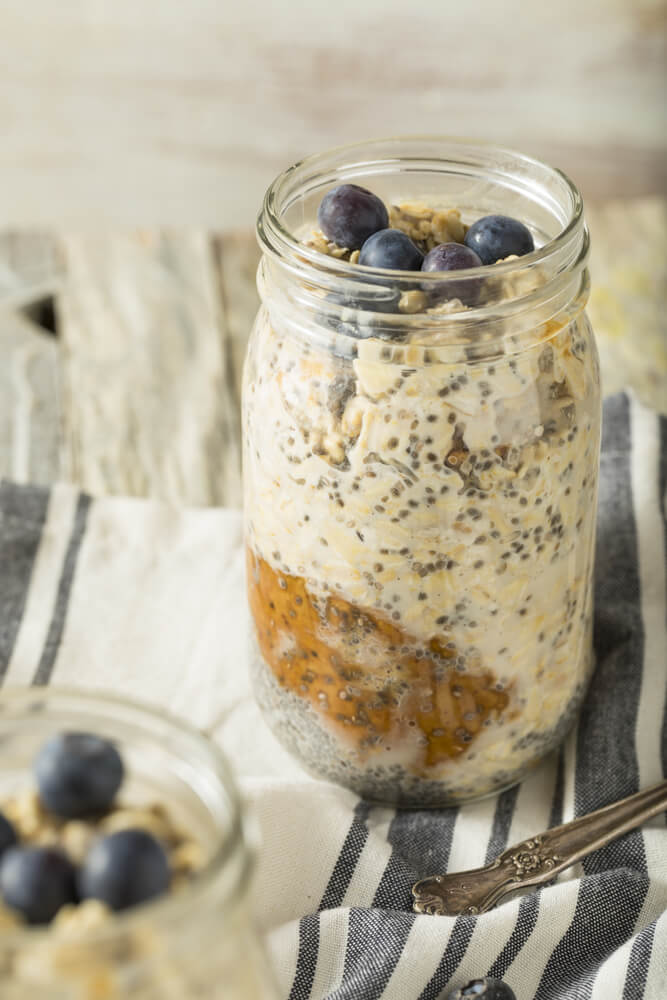 Ingredients:
1½ cups rolled oats
2 tablespoons chia seeds
1 cup yogurt (flavor of your choice)
2 tablespoons Wozupi maple syrup
1¼ cups milk of choice
¼ cup peanut butter
¼ cup sugar-free fruit preserve (flavor of your choice)
Berries
Instructions
Combine rolled oats, chia seeds, yogurt, maple syrup, and milk in a mixing bowl. Stir thoroughly to combine.
Refrigerate overnight.
Spoon half of the oats among 4 jars.
Drizzle with peanut butter and fruit preserve and add berries.
Add remaining oats mixture on top and finish with more berries.