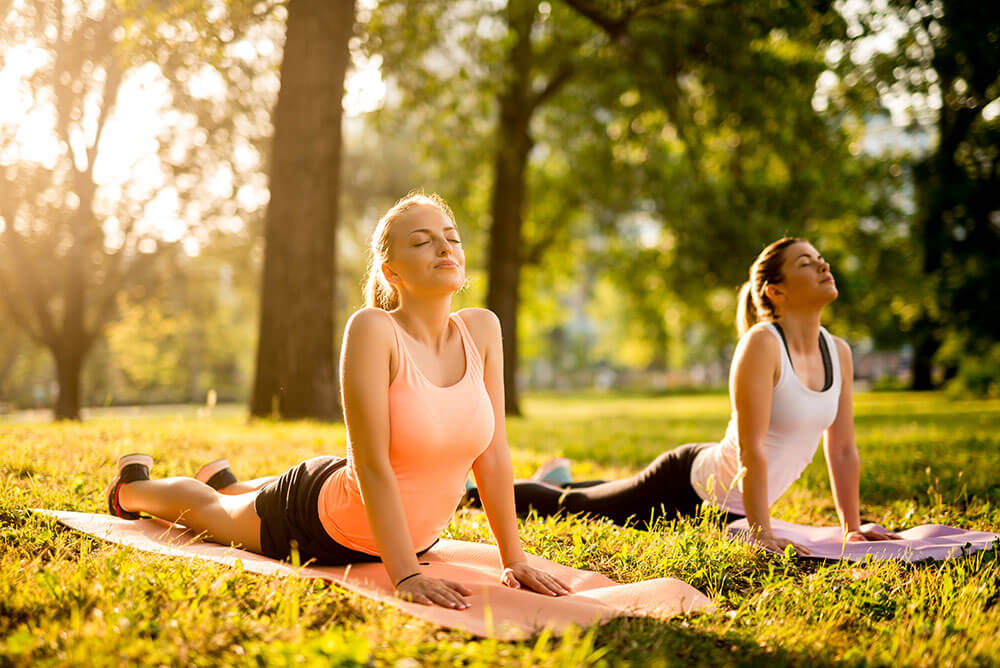 With ever-changing restrictions, the past year has been challenging in many ways, including finding a viable (and safe!) exercise routine and sticking to it. With some planning and consistency, you can make the transition back to working out at the gym painless and safe. Check out these helpful tips to ease into a fitness routine that works for you:
Do some research. In order to operate safely, most gyms and recreational facilities—including Dakotah! Sport and Fitness—have COVID-19 precautions and policies in place. Read up on these protocols so you have peace of mind when it comes to sanitizing and cleaning practices, social distancing, and face covering guidelines. Many facilities are also limiting the size of group classes in order to space everyone a safe distance apart.
Set realistic goals. As the old saying goes, Rome wasn't built in a day. Whether it's walking the dog or popping by a group fitness class, aim for at least 20-30 minutes of activity per day. Work your way up to more time and endurance—and don't beat yourself up if it takes some time to get there.
Choose activities you actually want to do. What physical activities do you enjoy? Yoga or Pilates? Lifting weights or CrossFit? Shooting hoops or sand volleyball? Whatever it is, make sure it's something you look forward to doing. If you try to force yourself to do an activity you know you dislike, it's going to be that much more difficult to stick to it.
Seek out a community, if you're comfortable. From personal trainers and fitness class friends to neighbor pals and online groups, there are several ways to collaborate with like-minded people for support and accountability.
Take a break. If you need a day or three to rest and recover, listen to your body (and your mind). Don't be too hard on yourself—you're allowed to go at a pace that works best for you and your goals.