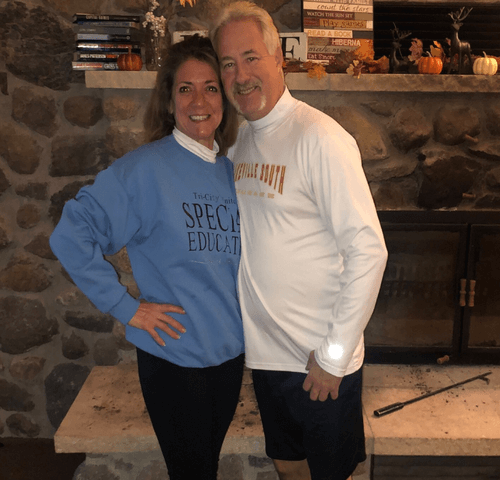 Why did you join Dakotah! Sport and Fitness?
I originally joined Dakotah! Sport and Fitness to work on getting in better physical condition. I'd struggled with high cholesterol and a little added weight. Being a coach, maintaining agility and strength is important. My girlfriend joined me in our workouts a couple of years ago, and it's a great activity that we can do together.
How long have you been a member?
Since January 7, 2002. 17 years!
What do you like best about Dakotah! Sport and Fitness?
The variety of workouts. You can do group fitness, free weights, machines, and treadmills. Also, I like that they offer coffee in the lobby after workouts.
What area(s) of the club do you use?
The pool, sauna, and steam room are all great to relax after a workout. My son played hockey as a youth, so we were familiar with the ice rink as well.
What are your fitness or health goals and how is Dakotah! Sport and Fitness helping you attain them?
After retiring, I had time to up my workouts to 4-5 days per week. Theresa (my girlfriend) joined with me recently too and we are focused on healthy living and staying fit.
Any tips for current or prospective members?
This is a great facility and more personal than some of the other fitness centers. Enjoy the flexibility in the workouts you want, Dakotah! Sport and Fitness offers a great variety!
Do you have a personal motto you'd like to share?
Take care of your body, it will help take care of everything else that's important in your life.