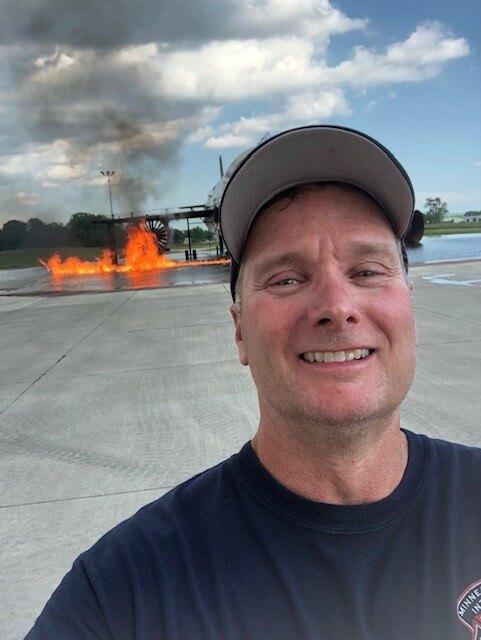 Why did you join Dakotah! Sport and Fitness?
I joined Dakotah Sport and Fitness because of all the different activities and options they have for getting a good workout. I like that you can join in on a group activity or find a cardio machine and do your own thing.
How long have you been a member?
I have been a member of DSF since we moved to Prior Lake in 1996. I took some time off during COVID and I am glad to be back!
What do you like best about Dakotah! Sport and Fitness?
I use the club almost daily. I especially like playing pickleball and racquetball with different groups of friends. I also really enjoy the weight room and the cardio machines.
What area(s) of the club do you use?
I use the pickleball and racquetball courts as well as the general workout areas.
What are your fitness or health goals and how is Dakotah! Sport and Fitness helping you attain them?
I recently retired from being a full-time firefighter where I had full access to a workout room. My goal is to continue to work out regularly and stay in the same shape I am in now. Dakotah Sport and Fitness helps me do that by motivating me with the many activities that they offer.
Any tips for current or prospective members?
If I could offer tips or suggestions to prospective members, I would say just get started and use the club. Don't concentrate on just one activity that the club offers. You will get bored. If you've never tried pickleball, racquetball, or group fitness activities, give them a try! You would like them.
Do you have a personal motto you'd like to share?
Staying in shape is a lot easier than getting in shape.