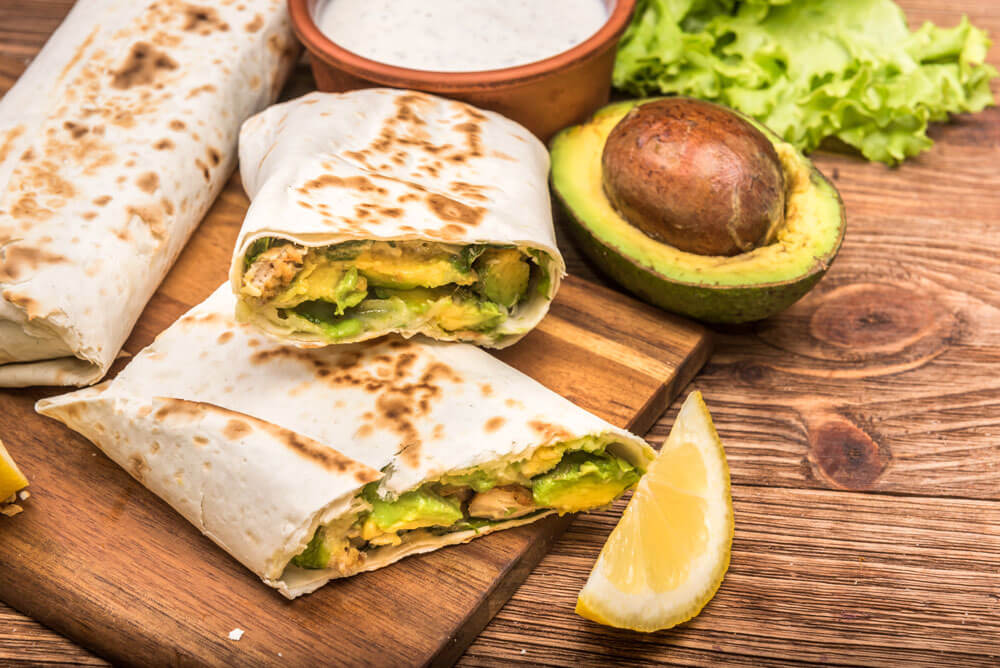 Both filling and delicious, this simple lunch recipe takes just minutes to create and is packed with flavor!
Ingredients:
Tortilla or wrap of your choice
Chipotle mayonnaise
Cooked chicken breast, sliced
Pepper jack cheese
Shredded lettuce
1/2 avocado, sliced
Directions
Warm the tortilla or wrap for 10-15 seconds.
Drizzle the chipotle mayonnaise over tortilla.
Time to layer! Add chicken, cheese, lettuce, and avocado.
Roll up the wrap, cut in half, and serve.