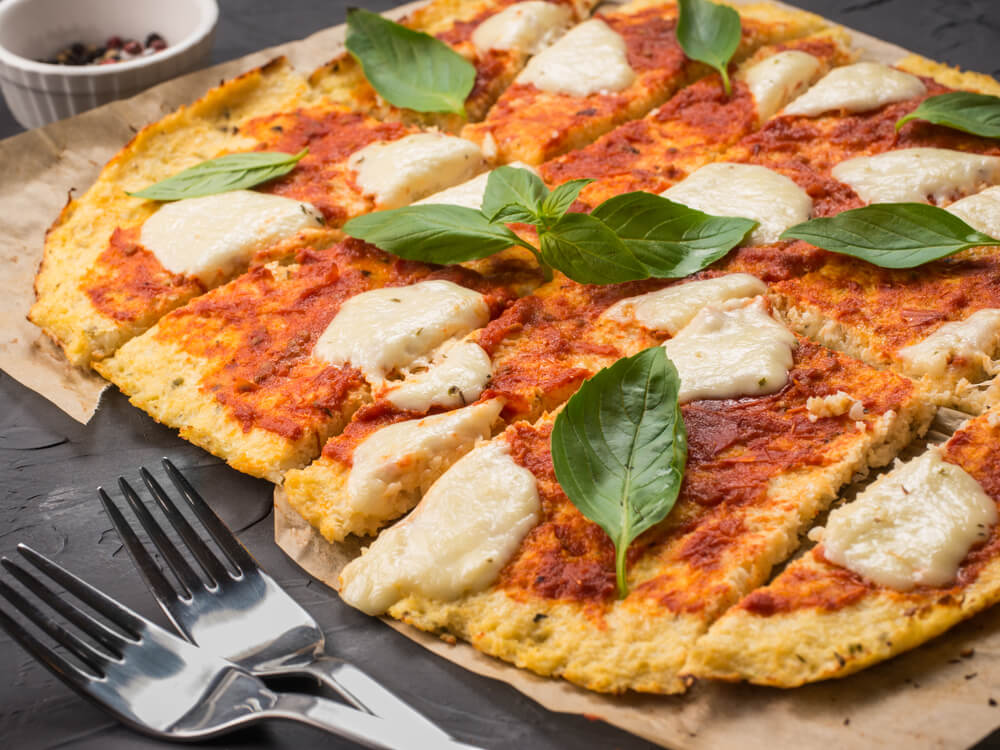 Cauliflower pizza is a delicious gluten-free, low-carb, and keto-friendly meal. Freeze it for later or top it off with fresh ingredients for a healthy dinner recipe.
Ingredients:
1 head cauliflower, stalk removed
½ teaspoon Italian seasoning
¼ teaspoon garlic powder
¼ cup Parmesan cheese, grated
½ cup mozzarella, shredded
2 eggs, lightly beaten
Instructions
Preheat oven to 400°F.
Break the cauliflower into florets and pulse in a food processor until fine. Steam or microwave for 5 minutes. Place cauliflower in a towel and squeeze until all moisture is released.
In a bowl, combine the cauliflower with the remaining ingredients. Transfer to a greased baking sheet and spread into a circle or rectangle. Bake for 20 minutes.
Add desired toppings and bake an additional 5 minutes or until cheese is melted.