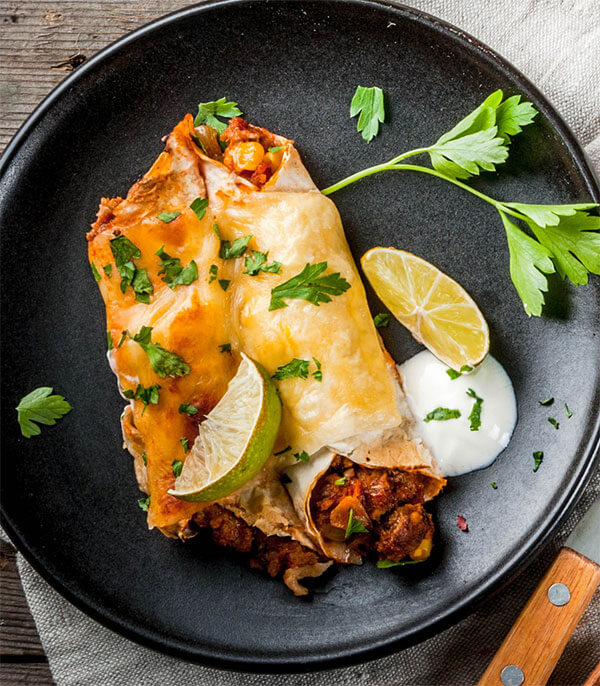 Ingredients:
3 boneless skinless chicken breasts
1 14 oz can enchilada sauce
1 4 oz can of green chiles
2 chipotle peppers, diced
3 cups Monterey Jack cheese, shredded
6 6-inch corn tortillas
1 cup black beans
1 cup corn, fresh off the cob or frozen
Scallions, garnish
Cilantro, garnish
Directions
Combine chicken, enchilada sauce, green chiles, and chipotle peppers in a large pan over medium heat and cook for 20 minutes until the chicken is fully cooked through. Remove the chicken and shred, reserve all the sauce.
Preheat the oven to 375 degrees.
In a baking dish, layer the ingredients starting with the sauce, 3 tortillas, ½ the shredded chicken, ½ the black beans, ½ the corn, and ½ of the cheese. Repeat this for the second layer with remaining ingredients.
Bake for 20-30 minutes uncovered, until dish is bubbly, and the cheese has melted and started to brown.
Top with scallions and cilantro to serve.