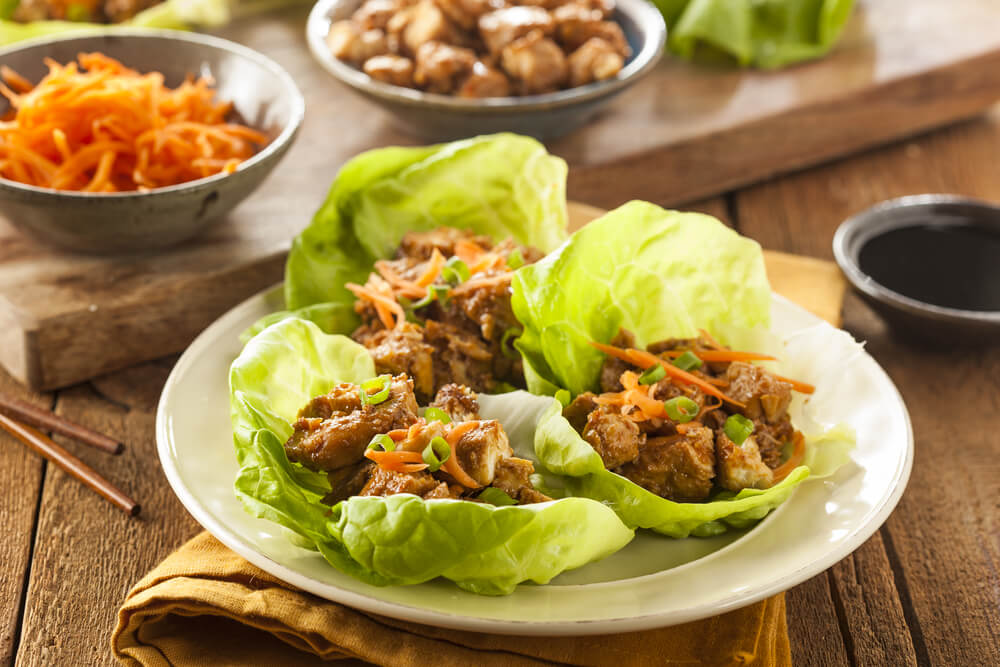 Ingredients:
1 tablespoon olive oil
1 pound diced chicken
1 diced onion
1½ cloves minced garlic
3 tablespoons hoisin sauce
3 tablespoons soy sauce
1 tablespoon rice wine vinegar
¼ cup crushed peanuts
2 green onions, thinly chopped
1¼ cups shredded carrots
Salt and pepper
1 head butter lettuce
Instructions
In a medium sauté pan, heat olive oil over medium-high heat. Add diced chicken and cook for 3-5 minutes, until white in color all the way through. Drain excess fat.
Stir in onion, garlic, hoisin sauce, soy sauce, rice wine vinegar, until the onions become translucent.
Add peanuts, green onions, and shredded carrots until tender. Season with salt and pepper to taste and remove from heat.
Separate each lettuce leaf from the head of butter lettuce and serve by spooning 2-3 tablespoons of chicken mixture into the middle of each lettuce leaf.