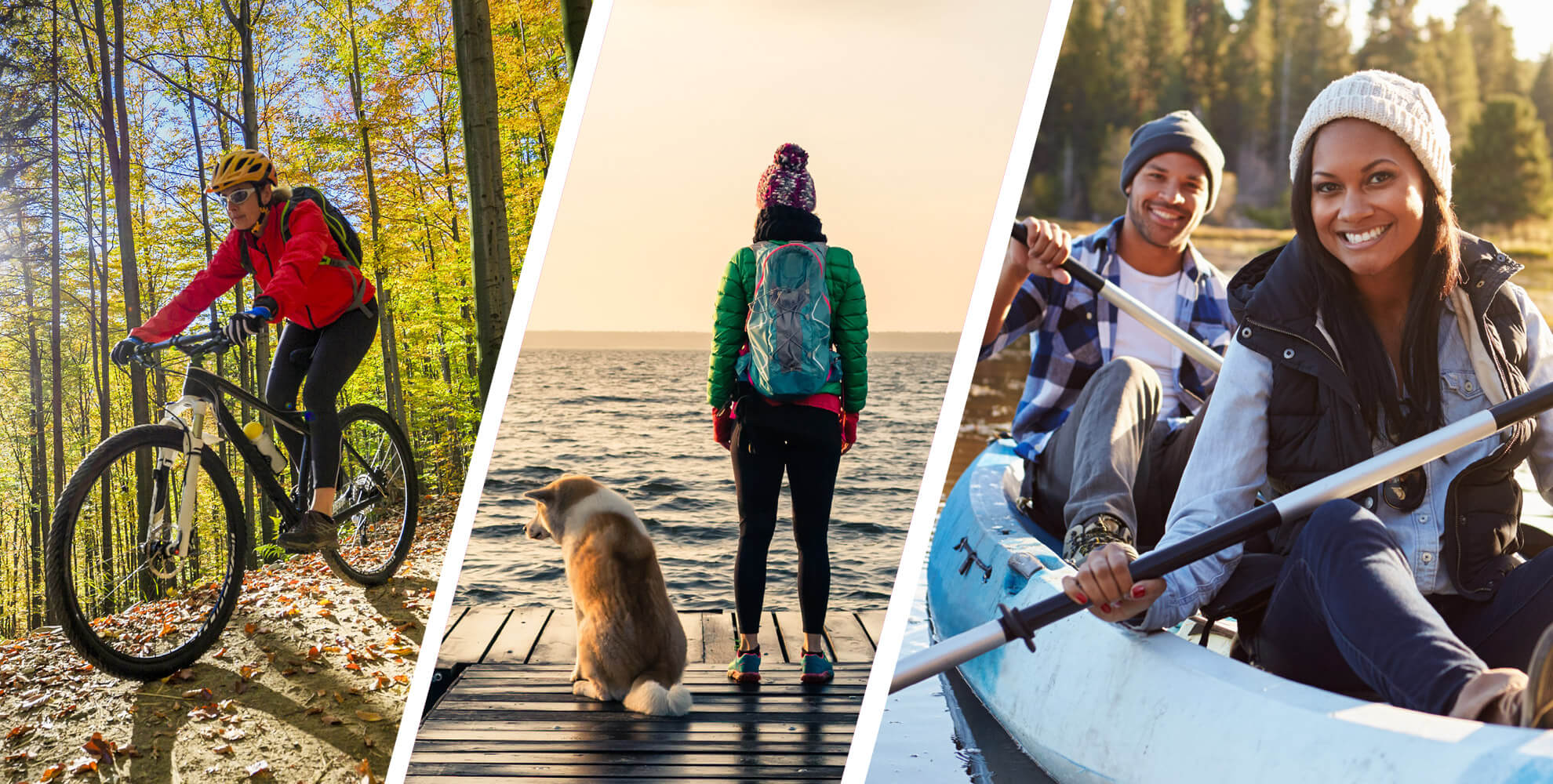 Fall is here and we've got plenty of fitness and health tips! The shorts and swimsuits of summer may have been put away, but that doesn't mean you should lose your motivation to stay active and healthy. Learn how to stay fit throughout the fall and the entire year with our tips below.
BOOST YOUR IMMUNE SYSTEM.
Hydrate with tons of water throughout the day, and your immune system will thank you. The food you eat can also help prevent the cold or the flu. Eat foods with plenty of vitamins and probiotics, such as yogurt. Another immunity booster? The fall favorite: pumpkin.
MAINTAIN A REGULAR EXERCISE ROUTINE.
Another way to strengthen your immunity during cold and flu season is to maintain a regular exercise routine. Dakotah! Sport and Fitness is here to help with all of your workout needs!
GO OUTSIDE.
Spending time outdoors increases your vitamin D levels, makes you happier, and improves your concentration, according to Harvard Medical School. While you're outdoors, go for a run, hike, or bike ride!
DEVELOP A NEW SET OF FITNESS GOALS.
The change of season is always the perfect time to make changes happen in your life. Create a list of personal, fitness, and professional goals that you would like to achieve this fall. Then set about making them a reality!
GET AN ADEQUATE AMOUNT OF SLEEP.
Getting enough sleep is crucial to the proper functioning of your immune system. Make sure you have a well-established sleep pattern and try to get at least 7-8 hours of sleep a night.
WASH YOUR HANDS.
Wash your hands frequently with soap and warm water for at least 20 seconds to prevent the spread of germs and to avoid getting sick. Be sure to wash your hands before touching your face, eyes, or mouth.
Try these simple tips to help make fall a fun and healthy time for you and your family!