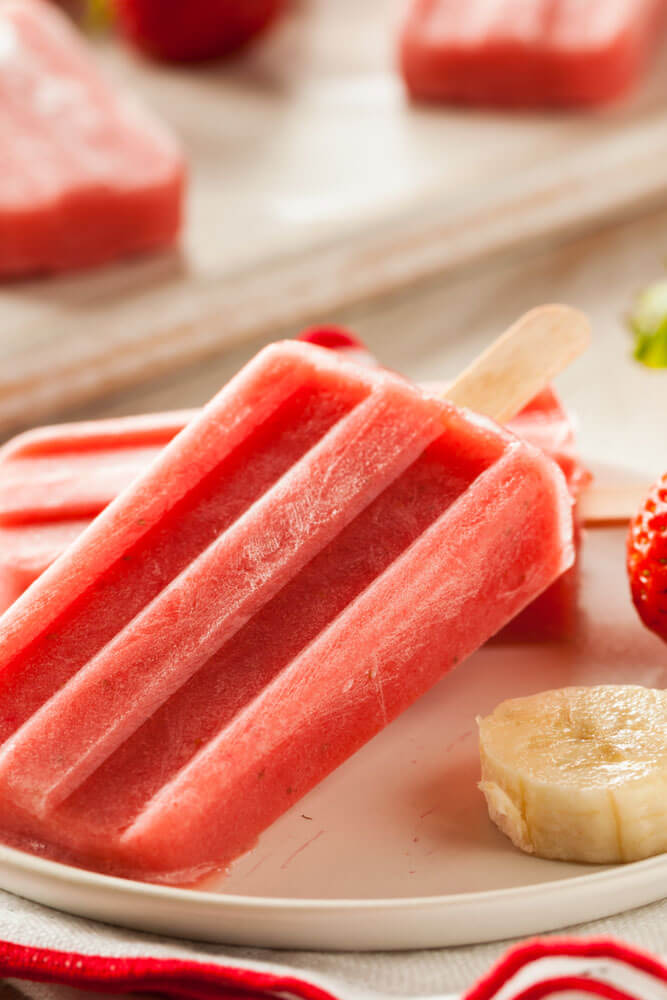 Ingredients:
1 (13.66-oz) can coconut milk
1 pint strawberries, chopped
1 medium banana, sliced
2 tablespoons maple or agave syrup
12 freezer pop molds or paper cups (3 oz each)
Wooden pop sticks
Directions
Place coconut milk, 1-1/2 cups strawberries, banana, and syrup in a blender and process until smooth.
Divide remaining strawberries among 12 molds or paper cups.
Pour pureed mixture into molds or cups, filling 3/4 full.
Top molds with holders. If using cups, top with foil and insert sticks through foil.
Freeze until firm. Enjoy!