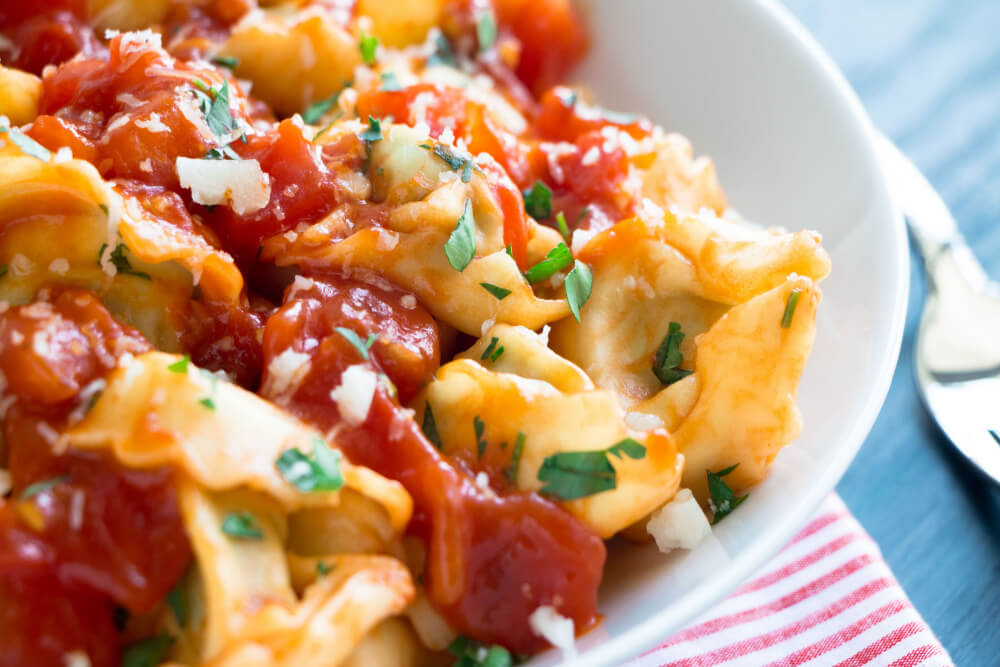 Ingredients:
1 tablespoon olive oil
1 onion, diced
4 Roma tomatoes, diced
Salt and pepper, to taste
Crushed red pepper, to taste
3 cloves garlic, minced
1/4 cup vegetable stock
2 cups spinach, finely chopped
8 ounces uncooked tortellini pasta
Grated Parmesan cheese for garnishing
Instructions
Heat olive oil over medium heat in a medium-sized skillet. Add in onion and cook until fragrant. Then, add fresh tomato and season with salt, pepper, and red pepper flakes. Simmer for 3-4 minutes, stirring occasionally.
Add garlic, vegetable stock, and spinach to the skillet and cook on medium heat for 2-3 minutes, until spinach is slightly wilted. Remove from heat and cover with a lid.
Cook tortellini according to package instructions. Drain and rinse.
Add tortellini to the skillet with spinach and tomato sauce. Stir pasta and sauce together and warm on medium-low heat. Transfer pasta to a bowl and sprinkle with Parmesan and a drizzling of olive oil. Enjoy!